Elizabeth Hawthorne Hunt, known by everyone as Hawthorne, was born in Portland, Oregon on October 29, 1972. She lived most of her life here, graduating from Beaumont Middle School, the Metropolitan Learning Center and the Pacific Northwest College of Art. She died on September 28, 2002.
As a child, Hawthorne was upbeat, open and expressive. Her gorgeous blue eyes captivated everyone she met, and it was obvious from the start that she came into this world with clarity of purpose and intent.
Hawthorne gracefully transformed from a spirited little girl to a confident, resourceful and fiercely independent young woman. She was positive, insightful, creative and a vision of strength. Her alert blue eyes matured to a bewitching green, but she never lost her innocent child-like wonder.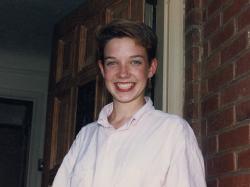 Hawthorne was remarkable. She was an accomplished artist, a seamstress, a cook, a writer, a world traveler, a kick-ass drummer, a singer, a motorcyclist, a compassionate friend, a loving daughter, a nurturer and a mentor. She was well read and well rounded and placed the highest of priorities on her relationships with those she loved. At the time of her death she was employed by Wieden + Kennedy.
Hawthorne was diagnosed with ovarian cancer in the Spring of 2000. While those who loved her were not unprepared for her death, everyone thought there would be more time. Hawthorne relied heavily upon her family and friends for the strength and positive energy she needed to battle this disease. She fought with everything she had and she remained optimistic to the end. Not long ago, while in the hospital, she said, "I'm going to live until I die" and, as she often did, she prevailed.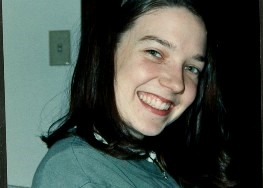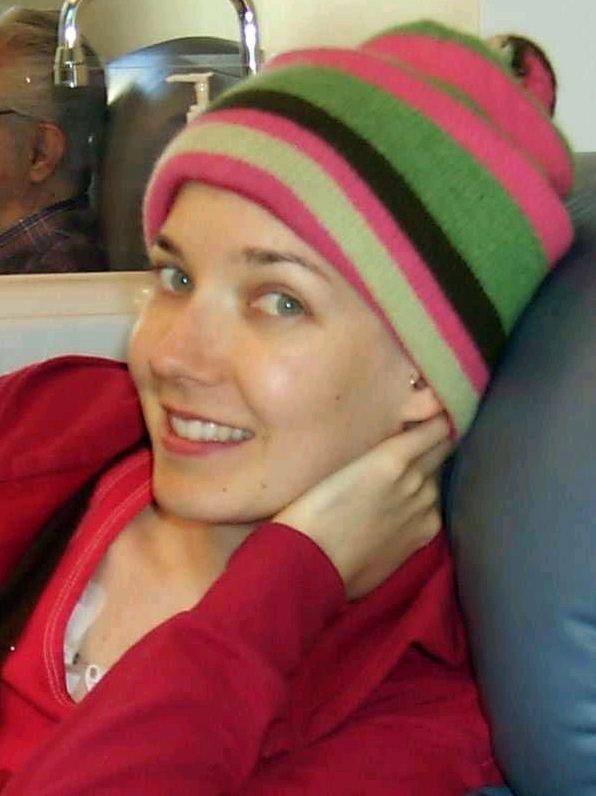 Hawthorne is survived by her mother, Ann Gardner of Portland, her father, Frank Hunt of Hillsboro; grandmothers Mary Gardner and Jeanne Hunt; step-parents Kris and Larry Gardner, John Warner and Mary Hunt; step siblings Logan Jacobsen, Elisa and Bill Crumley and Emily Hunt; her extended family, cherished friends and adorable kitties, Dixie and Peanut.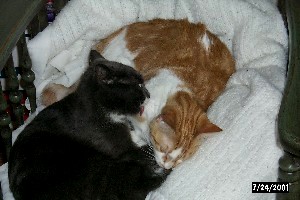 We held a memorial n her honor on Sunday, October 6, 2002 at1:00 PM, Portland State University Ballroom, Smith Memorial Center (click here for more).
Remembrances may be directed to
the Helen Gordon Child Development Center at Portland State University,
the Dove Lewis Emergency Animal Hospital or to
the Ovarian Cancer Fund in care of the Oregon Health Sciences University Foundation.